Welcome Pack
Benefits of Membership in Enniscorthy Club
Golf
Members have full access throughout the year to a superbly manicured golf course, with
mature, tree-lined fairways, excellent greens and great natural beauty in the foothills of the
Blackstairs Mountains. "The course is challenge enough for anyone while giving hope for
good things" – Pat Ruddy, European Club.

Practice facilities for members include a driving range, putting greens, chipping area,
pitching and bunkers area. Our on-site Golf Professional, Stephen Fitzpatrick, runs a
friendly, well stocked shop and is happy to offer members a 10% on purchases over €20.
Buggies are also available for hire at a very competitive price.
At the busy weekends you can book your preferred tee time and know you'll get a game.
Online tee-time bookings are from the comfort of your own home or office.
Golf on Tap – you can play whenever you want, as many holes as you want. It doesn't
always have to be 18 holes. Come over after work on a sunny summer's evening and enjoy
a few relaxing holes followed by refreshments in the 19th hole. If you are a member, you can
choose to play social golf with friends or take part in competitions, eg monthly medals,
weekly stableford, club championships or team competitions.
Enniscorthy Golf Club gives you the option to be competitive by participating on teams. The
Club has a very successful competitive history in both the ladies' and men's sections. In the
last 10 years accolades include the Barton Cup (3 times), Provincial Towns' Cup, All-Ireland
Mixed, Irish Ladies' Junior Cup (twice), Irish Ladies' Intermediate Cup, Irish Ladies' Junior
Foursomes and numerous provincial titles. You might also get to play some of Ireland's best
courses absolutely free – in the name of 'team practice'.
Introduce your kids to the game in the Club as everything they need is available, from the
pro, to coaching, practise facilities and the restaurant. We have a very active Juvenile and
Junior section with coaching provided and the current lowest handicapper in the club (+2)
came through our Junior section. Golf is a game that the whole family can start and enjoy
together.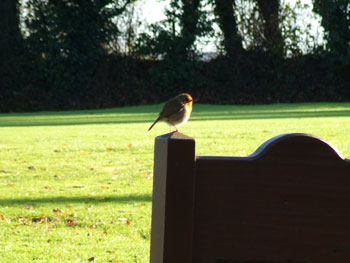 The Club has an excellent location in the Sunny South East – just over one hour from Dublin.
It takes less time to play 18 holes and with less walking between holes than other golf
courses – average time is less than 4 hours!
Lockers are available to members so you don't have to lug your golf clubs around with you in
the car.
Financial
Spread payments over 9 months.
Members can avail of reduced greenfees to bring out guests so you can invite your friends to
join you for a round. And maybe they'll invite you back!! Midweek, mixed, senior, junior and
weekend competitions are offered which vary in format and interest.
There is a range of discounted membership options as follows:

Juvenile, Juniors and Students
Age 19 – 25
Age 26 – 35
Distance and Overseas
Loyalty Bonus

Get Into Golf programmes for both ladies and gents allow new golfers to try the game before
committing to longer-term membership options.
Health
Golf is good for your physical and mental well-being. Golfers live on average five years
longer than non-golfers, regardless of gender, age and socio-economic status.
Along with the amount of walking involved, the golf swing itself provides a full body workout,
exercising arms, legs, back and abdomen. As golf is low impact, the joints are not subject to
the stresses and strains of more energetic activities, like tennis and running, or the dangers
of cycling.
Golf helps to reduce anxiety and stress, maintains mental alertness and provides vital
human contact
Social
Members have full access to a very comfortable bar, restaurant, function room and meeting
rooms with free Wifi. Bar Manager Adrian will offer you a friendly welcome and a 10%
discount can be availed of when purchasing beverages by simply presenting your
membership card when paying. The cost of food and beverages is very competitive for
members and their guests.
Members form strong, lasting friendships and get to know new, like-minded people.
Enniscorthy is a vibrant and active club with a friendly and welcoming atmosphere and golf is
a very social game. There's no better sport to bring people together, combining
conversation, fun and a healthy dose of competition. Play golf and you will never be short of
friends. If you play regularly, you will get to know people and will always find somebody to
play with you if you turn up on your own.
Golf is the ideal game for all the family to enjoy and spend quality time together.
Members enjoy a number of other social activities including Poker, Bridge, Bowls, Gaeilge,
Book Club and Choir.
As Enniscorthy is a members' club, you are entitled to have your say and voice your opinion.
You are also welcome to share your knowledge and expertise.
Procedure & Criteria
Enniscorthy Golf Club is currently open for applications for membership within all categories.
Download our Membership Application Form here.
Once completed and signed, please return the form marked for the attention of:
The Honorary Secretary, Enniscorthy Golf Club, Knockmarshall, Enniscorthy, Co.Wexford.