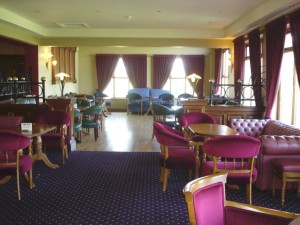 August 2020
Monday
10.00 – 18.00hrs
Tuesday
10.00 – 18.00hrs
Wednesday
10.00 – 18.00 hrs
Thursday
10.00 – 18.00hrs
Friday
10.00 – 19.00hrs
Saturday
10.00 – 19.00 hrs
Sunday
10.00 – 18.00 hrs
* Except for pre-arranged events.
Notes:
1.Alcohol may only be served with a meal to the value of at least €9.
2.In the event of the course being closed due to inclement weather the bar hours may be curtailed.
3.The listed opening hours are subject to review by the Management Committee.
4.To facilitate pre-booked functions the listed opening hours may be extended.
–