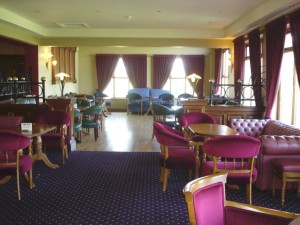 Effective 1st June 2023
Full Menu available every day until 7 pm,  except Mondays
Sunday Lunches  (€15) served 12.30 until 3.30 pm  all are welcome!
Monday
10.00am  – 8.00pm
Tuesday
10.00am  – 8.00pm
Wednesday
10.00am – 10.00pm
Thursday
10.00am – 8.00pm
Friday
10.00am – 11.30pm
Saturday
10.00am – 8.00pm
Sunday
10.00am – 8.00pm
* Except for pre-arranged events.
Notes:
1.In the event of the course being closed due to inclement weather the bar hours may be curtailed.
2.The listed opening hours are subject to review by the Management Committee.
3.To facilitate pre-booked functions the listed opening hours may be extended.